---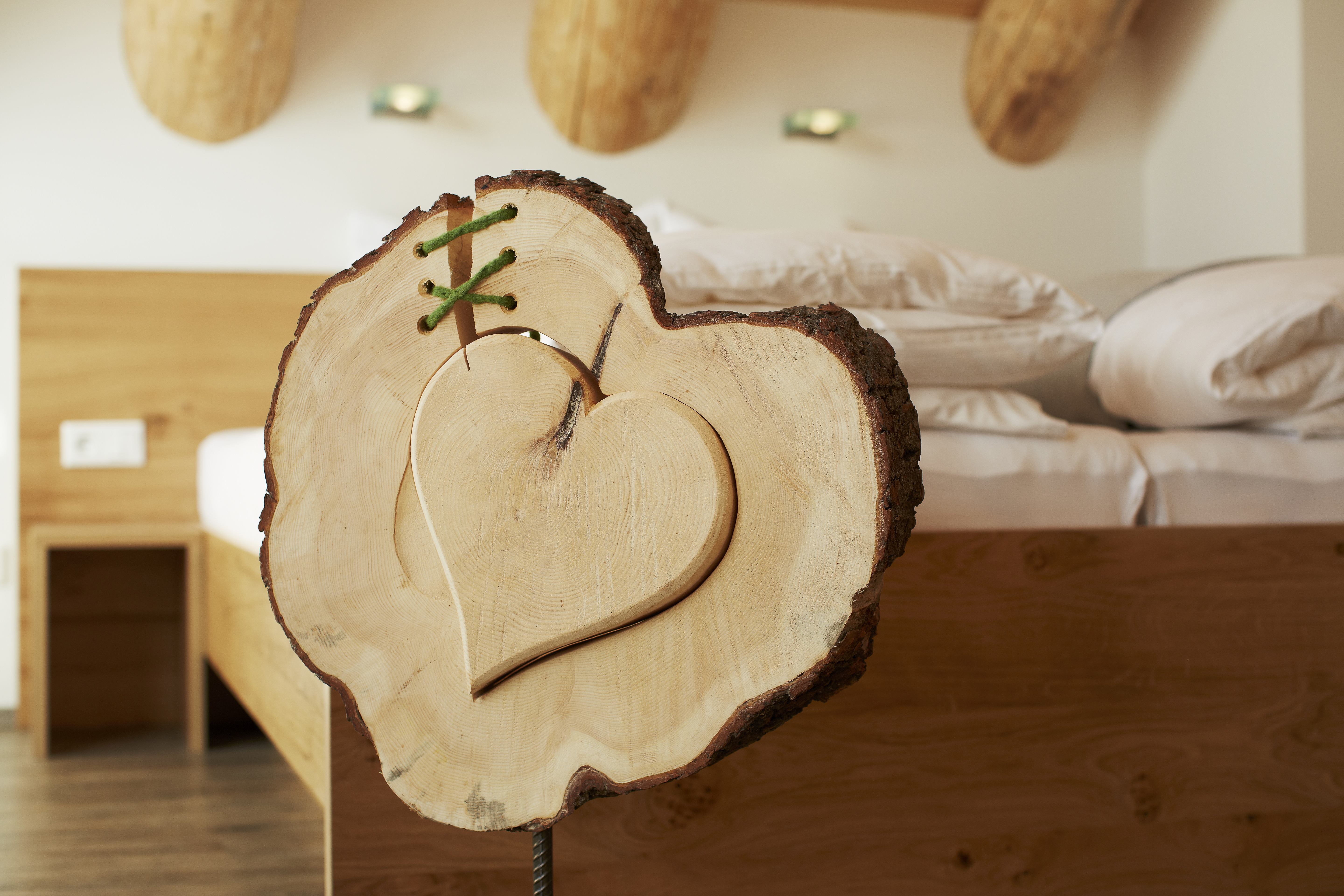 David R.
"I rarely write reviews, but I am compelled to do so about this visit because I want Daniele to know how amazing she was, and how great the Tyrol Ladis family relax chalets are.
The chalets (there are 4) are a modern version of a traditional log cabin. Huge trunks of tree form the structures inside and out, but being a light wood and with modern furniture it gives it the sort of clean, crisp feel we love in a rented place. The kitchens, bathroom and Sauna's (two different types if you are into that) and bedrooms are modern and high quality, but simple and understated. There is a lovely welcome basket with essentials on arrival, heart shaped bedspreads and, in summer, a complimentary 'super summer' card to give you free access to all the lifts and discounts on trips.
There is a big tv with Firestick access to Netflix and films, for those essential slumps on the sofa at the end of an exhilarating day. And a Wii for some family competition. But they were a mere sideshow to the mountain view, with the tinkling of cow bells outside the chalet reinforcing that feeling of being in the mountains. All we needed was Heidi and Peter. The mountain in summer is spectacular with incredible views, and amazing thrills and play parks for kids young and old. We did fun trails, playgrounds, two different toboggans, tubing, high ropes, more zip wires than you could ever want, booked a mountain picnic and swam in mountain lakes (beautiful, clear and fresh!).
All without getting in the car. Family White water rafting down a stunning river in the valley was 10 mins away (a quick shout out to the folks from H2O adventures - it was awesome!). We didn't get a chance to hire their bikes and cycle the valleys, but would have loved to. Mountain biking trails galore are just a bit too adventurous for our brave little ones at the moment (6 and 9). Whilst Ladis is smaller and relatively quiet, it has what you need. And the chalet is a short walk (or ski in winter) to the cable cars that give you full access to Fiss and Serfaus. Which are fantastic. Plenty of restaurants and shops and even an underground! There is a good buzz and plenty of people in summer.
I bet it is humming in winter. St Anton was just 50 mins drive and a great day trip. There are more child focused mountain attractions in that valley if you are there for longer. We ran out of time, and we will be back. But the final word for Daniele. A wonderful host for whom nothing seemed too much trouble. She was available on the mobile throughout, was brilliant with the kids and made us feel spectacularly welcome. We could not recommend her and her chalets highly enough. Thank you! 
---
Gaby S.
Tolle Blockhäuser, wahnsinnig gemütlich, viel Platz, überall viel Stauraum, grosszügig eingerichtet mit vielen Details und schöner Holz-Deko, bequeme Betten, prima Ausstattung, Autounterstand, guter Skiraum (und die Skischuhe sind am anderen Tag auch wirklich trocken!), tolle Infrarotsauna und 'normale' Sauna, super Idee mit dem Brötchenservice, nicht zu vergessen, dass Familie Köhle sehr zuvorkommend und hilfsbereit ist. Gerne wieder!
---
Hannah W.
You would be missing out if you don't book here! 
We were a party of 6 staying in one of these lovely apartments. It looked stunning from the outside and just beautiful inside. With our own sauna, it was perfect after a day on the slopes. With wonderful views and ski in, ski out access. Daniela and Gerhard were so welcoming, and very helpful. Anything we needed, we were only to ask. Unfortunately one of our party had broken his collar bone, just days into our holiday. We can't thank Daniela and Gerhard enough for all of their help and kindness through this, they even went out of their way to pick up a prescription for us. All round fantastic hosts. Hopefully see you next year. Thank you again for all of your help!
---
Matthias P.
Toller Aufenthalt mit hervorragendem Service. Für den geringen Schneefall an Weihnachten konnte Familie Köhle ja nichts, aber wir haben uns sehr wohl gefühlt. Gerne wieder!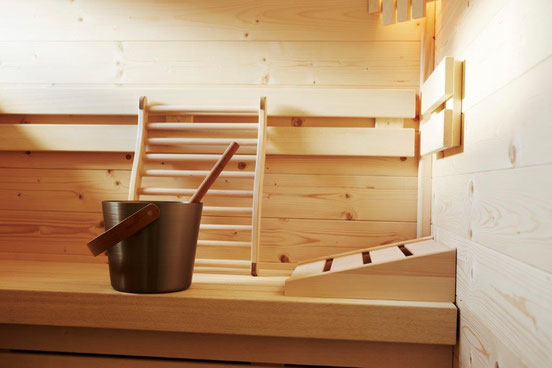 Anke M.
Großartige Ferien-Woche in Top Chalet, super nette Gastgeber.
Wir freuen uns schon auf ein nächstes Mal!
---
Jacqueline d.
We really loved our stay at Tyrol Ladis !!
Our family with 3 kids enjoyed ervery bit of it.
Comfortable, luxury and beautiful views.
Thank you Daniela and Gerhard, we would love to come again ...
---
Anne-Marie B.
Schöne Ferienzeit in einem wunderbaren Ferienhaus! Alles hat gepasst, nichts hat gefehlt, liebenswerte Gastgeber! Wer auf diese Art Ferien mag, sollte hier Urlaub machen!
---
Bettina K.
Können wir nur weiterempfehlen: sehr schöne Blockhäuser mit toller Ausstattung und die Gastgeber top 
Der Frühstückskorb mit einer Flasche Sekt, der in der Küche für uns bereitstand, war ein zusätzliches "goodie"!
Alles in allem werden wir bestimmt wiederkommen!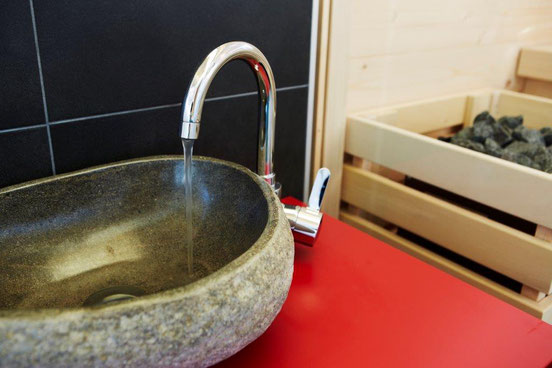 Heidi G.
Hier wird man mit herzlicher Gastfreundschaft empfangen. Die Chalets sind geschmackvoll eingerichtet und sind perfekt, bis ins Detail, ausgestattet. Die zurückhaltende, mit moderner Tradition ausgewählte Deko, machen den Aufenthalt in der behaglichen Atmosphäre zu einem perfekten Urlaub. Die Lage am Hang, neben der Abfahrt und unweit der Gondeln sind für den Wintersport perfekt, aber auch als Nicht-Skifahrer hat man genug Wanderwege und andere Möglichkeiten die Ferien zu gestalten. Ein besonderes Highlight sind Sauna UND Infrarot-Kabine, ein gut gefüllter Frühstückskorb und flauschige Bademäntel. Das alles macht den Umstand, dass die Häuser hellhörig sind, wieder wett. Vielen Dank für alles!
---
Elisabeth M.
Perfekter Schiurlaub mit der ganzen Familie!!!! Die Chalets sind wirklich mit allem was man sich wünscht ausgestattet - sogar mit Sauna und Infrarotkabine. Das gemütliche Ambiente des Holzblockhauses in Kombination mit moderner Ausstattung direkt an der Piste boten für uns wirklich einen Erlebnis- und Erholungsurlaub! Herzlichen Dank an Fam. Köhle für eure Gastfreundschaft!
---
Martina S.
Unser Weihnachtsurlaub im urgemütlichen, voll ausgestatteten und liebevoll eingerichteten Chalet war trotz Schneemangels sehr schön. Wir haben alle Annehmlichkeiten (inclusive Sauna, Infrarot-Kabine) des nagelneuen Chalets sehr genossen und allabendlich das Feuer im Kamin entzündet. 
Was noch erwähnenswert ist:
Gute Betten, großzügiger Begrüßungskorb, morgendlicher Brötchenservice, superflauschige Bademäntel, vollausgestattete Küche mit allen Küchenutensilien, überdachte Parkplätze (mit Dachbox befahrbar) ...
Vielen lieben Dank an die überaus freundlichen und hilfsbereiten Gastgeber!
Wir kommen bestimmt wieder!
---
Alexandra H.
Mit Liebe eingerichtetes und ausgestattetes Chalet direkt an der Piste. Herzliche Gastgeber! Wir kommen wieder!!!
---
---